Interview with Special Education Teacher Mrs. Giberson: "Learning is not a chore, it can be fun and exciting"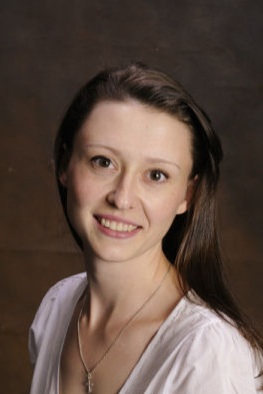 Over the past two years Overbook had many new teachers whom we didn't get to know that much. So my friend Aysha and I decided to interview one of the new teachers, Mrs.Giberson.
What were your first experiences after coming to the U.S?
During my first year in America, the thing which surprised me was why do people sit on the ground? I know it is fun to sit with friends wherever you want, but seeing those for the first time was surprising, because in Kazakhstan you don't get to see this; sitting here and there is inappropriate. On the other hand, it was really nice to see people from many different countries, and there are lots of opportunities no matter who you are. While in Kazakhstan, you only get to see people from that region only, except there are few Russians.
I can still remember when I first saw an American movie after the Soviet Union fell apart. Before that time we weren't that much exposed to English movies. Somehow I felt I really liked American culture and I wanted to learn more about it.
What differences do you find between the U.S and Kazakhstan education system?
One of the biggest differences which I can figure out is that there is no special education back in Kazakhstan, but here we have this opportunity. Academically, the curriculum over there is much more challenging, like there are more subjects to study and more work is involved. Students are not allowed to talk out loud. But here there are more open discussions and students have plenty of opportunities to express themselves which is a really good plus point.
The school atmosphere is much more strict compared to the U.S. But I think being strict is good sometimes because it turns students into being more respectful. On the other hand, they can pay more attention and are able to learn faster. Sometimes, here I see students facing problems with behavioral issues, so I would say if both systems are combined it would be a perfect match. Both systems have pluses and minuses, a little bit of this and a little bit of that would produce a better outcome.
What is it like being a special education teacher?
The reason why I went to special education is because I love challenges. I try to understand what people need, like what their weaknesses and strengths are. I believe that I could actually do something to help kids learn in the ways they want to learn and find ways to make them successful. Besides this, many countries do not have special education as a result students drop out from school which is depressing. But here special education provides opportunities for students to think differently. This is what fascinates me a lot.
Other than being a teacher, which profession do you look forward to?
I would be an interpreter because that was kind of my other side which I was looking forward to. 
Kazakh, Russian and Ukrainian are the languages which I would interpret. Working as an interpreter would allow me to meet people from different backgrounds as well as open up the opportunity for me to travel to different places, which would be really exciting.
What frustrates you the most when it comes to teaching?
When I struggle to find ways to make my students understand something. I truly believe that everyone has different ways of understanding, that's why I try to apply different ways of teaching.When those do not seem to work out, I get frustrated. At the end when there is no way, I reach out to my students and ask them to give me suggestions on what I can do to make myself more understandable.
What are you looking forward to this school year?
Learning is not a chore, it can be fun and exciting. I am hoping to teach my students how to be lifelong learners and how to enjoy learning. Besides, I hope that everyone stays healthy and safe.